"Bob Lancer is a leading edge teacher, coach and author who's breakthrough methods
apply to any area that you feel stuck in." Dr. Wayne Dyer
I welcome you to YOUR leading edge...
Because it's time for you LET yourself to soar!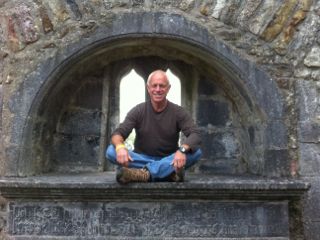 Email me today and we'll get right to work.
I was blessed to learn powerful achievement formulas at a young age. I began employing them in my own life and I've been living my dream ever since. That dream is to teach these formulas to you, to empower you to live on the leading edge of your own life-changes. This means directing your life in line with your deepest sense of purpose and fulfillment.
I began working with parents and teachers of children when it came to my attention that the goal mastery programs I had been presenting for years apply perfectly to parenting (as well as to teaching children), particularly when combined with my studies of Montessori child development. SEE VIDEO CLIP HERE.
See my special website for Professional Development For Inspired School Faculty.
"Bob Lancer is the guru of parent temper-control." WXIA TV News
"You are doing such extremely important work." Valery Jackson, Former First Lady of Atlanta GA.