Bob Lancer's New
Great Child Behavior Seminar
Sat. Dec. 8th, 2018 9:30 AM - 12:15 PM
Further Explorations And Applications
Of
The 7 Mindsets For Extraordinary Parenting, Teaching, And Child Behavior
(4 bfts credits)
The research made clear that happiness and success are based on the application of 7 Mindsets that are simple enough to be taught to children, and powerful enough to drastically improve any adult's effectiveness in every field of endeavor.
In this exciting seminar you will learn what the 7 Mindsets are and apply them to the real-life goals and challenges you face everyday as parents and teachers, to dramatically improve your results with children, and to pass on these empowering Mindsets to children, for their happiness and success now and throughout their future.
Sat. Dec. 8th, 2018
9:30 AM - 12:15 PM
"I attended your parenting with love parenting solutions seminar last night at Village Montessori and just wanted to tell you that my husband and I enjoyed it. You have some great information to share. Thanks again!" Mandy

I love your presentations. They have helped me parent my own children, the parents of my school and my staff ." K. Lindamen, Owner / Director, Montessori at Sharron Springs

• The cost is $20/person
• Pay your fee at the class
• Please make your check out to Bob Lancer (cash or check / visa or mastercard OK)
To register, E-mail or call 770-364-9580 with your name,
phone number and number of people in your party.
Location:
Atlanta Unity
3597 Parkway Lane,
Peachtree Corners, GA 30092
Directions:
Merge onto GA-141 N/Peachtree Pkwy N via the exit on the left toward GA-400/Cumming/Dahlonega.
Then 0.70 miles 16.77 total miles
Turn left onto Jay Bird Aly.
Jay Bird Aly is 0.1 miles past Woodhill Dr
Then 0.45 miles 17.22 total miles
Turn right onto Parkway Ln.
If you reach Crooked Creek Rd you've gone about 0.1 miles too far
Then 0.20 miles 17.42 total miles
Atlanta Unity at 3597 Parkway Ln, Peachtree Corners, GA 30092-2827, 3597 PARKWAY LN is on the left.
"Cannot wait for the next seminar! Saw immediate results from last Saturday - thank you so much!"
A. Renals, Mom of 2
Find out why so many parents and teachers experience amazing breakthroughs in their parenting and teaching experience immediately after attending the seminar.
Have YOUR child behavior questions answered!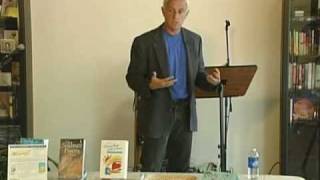 ————————————————————
To learn about how the 7 Mindsets are transforming public schools today, visit 7mindsets.com -
be ready to be amazed!