Bob Lancer's New
Great Child Behavior Seminar
NEW LOCATION (SEE BELOW)
NEW TIME!
How To Be In Charge With Love, And Without Anger Or Stress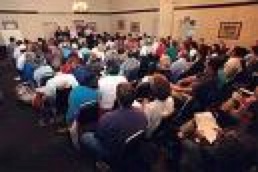 For Parents, Teachers & Childcare Professionals
(4 bfts credits)
Sat. June 9th, 2018
12:30 PM - 3:15 PM
"I attended your parenting with love parenting solutions seminar last night at Village Montessori and just wanted to tell you that my husband and I enjoyed it. You have some great information to share. Thanks again!" Mandy

I love your presentations. They have helped me parent my own children, the parents of my school and my staff ." K. Lindamen, Owner / Director, Montessori at Sharron Springs

• The cost is $20/person
• Pay your fee at the class
• Please make your check out to Bob Lancer (cash or check / visa or mastercard OK)
To register, E-mail or call 770-364-9580 with your name,
phone number and number of people in your party.
NEW LOCATION
LOVELY DECATUR
A wonderful place to stroll, eat, shop
(Be sure to check out Revolution Donuts before or after!)
Candler Park Yoga
1630 Dekalb AVe
Atlanta, Georgia 30307
A warm and comfortable place
PARKING: Plenty of free street parking
Do NOT park in the lot beside the building
MORE ABOUT THIS SEMINAR
"When leadership is done correctly, the people believe they are leading themselves." Lao Tze, ancient Chinese sage.
If you know anyone stuggling with child behavior management be sure to let them know that their relief is here! In this eye-opening, heart-warming, inspiring, PRACTICAL seminar for parents, teachers and caregivers, we will understand the ALL important difference between child behavior management and child behavior LEADERSHIP.
Some degree of management is obviously necessary, to help the child stay on track. But once that turns into frustration, squabbles, power-struggles and unhappiness there is something going wrong and it is time to shift into LEADERSHP.
The foundation of LEADERSHIP is maintaining your peace, poise and power; feeling a genuine sense of unconditional confidence, security and love; replacing automatic reactivity with positive and strategic pro-activity.
Discover that the real key to leading children in line with the unfoldment of their highest potential is to support their development of higher SELF-LEADERSHIP, as you feel deep inner joy, contentment and unconditional love in the present moment.
In this illuminating, inspiring, and PRACTICAL seminar experience you will learn ways to:
>Eliminate the sense of overwhelm
>Free your painful emotional reaction patterns
>Stop repeating your parents' patterns that you promised you would not repeat
>Understand and relieve the emotional causes behind your child's difficult behavior
>Create the calm, orderly, harmonious environment that supports the best in chidren and adults
>Understand why the typical discipline tool of imposing "consequences" backfires, and what to do instead (if the threat of speeding tickets worked, you would not exceed speed limits)
>Effectively handle those situations when "nothing is working!"
Restore and deepen the love and fulfillment that you and your child experience as you flow with the ease and joy of "Invisible Child Leadership" while providing your child with the inner support necessary for his/her great SELF-leadership all life long.
Discover The New Parenting Wisdom
The best gift we can give our children is to face and release ourselves from our own self-limiting patterns of thought, emotion and behavior. As we do this, we avoid passing those patterns onto our children, and, as a result, we see their behavior improving, even as own behavior improves.
Our relationship with our children provides us with the golden opportunity to recognize and release from our own limiting patterns of thought, emotion, and behavior.
The most common mistake made by parents is relying on our control patterns to produce the results we want with our children. The problem with this is in not recognizing how the child's behavior is essentially nothing more than a mirror of the patterns demonstrated by the parents. Until that causal level is addressed, no meaningful improvement can happen for the child.
It is our own insecurity, anger and unhappiness patterns that have been holding us back in life, causing us dissatisfaction, disappointment, turmoil and frustration in all of our relationships, including our relationship with our children.
In fact, these same patterns cause us to feel unhappy and unfulfilled in our relationship with ourselves, and until we gain release in that core relationship we instill that same pattern of low self-value in our children, driving them to behave in ways that go counter to their own best interest, including poor school performance, disturbing public behavior, relationship conflict patterns, a lack of motivation for self-responsibility, and gravitating toward other troubled kids, not to mention a basic state of unhappiness in life.
In my workshops, keynotes and coaching you will find essential support in recognizing and releasing from the patterns that have been making parenting, marriage, work and life in general so challenging for you. You will understand how those same patterns have been driving your child's challenging behavior and receive real solutions for more a more peaceful, harmonious, loving, joyful and successful parenting experience.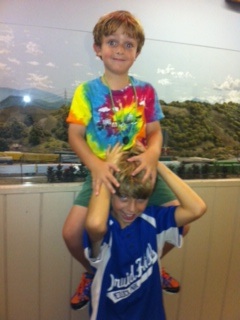 At Each Workshop You Will...
Stop nagging, complaining, arguing, shouting, reacting with stress and strain to more fully enjoy the sacred gift of your relationship with your child.
"Cannot wait for the next seminar! Saw immediate results from last Saturday - thank you so much!"
A. Renals, Mom of 2
Find out why so many parents and teachers experience amazing breakthroughs in their parenting and teaching experience immediately after attending the seminar.
Have YOUR specific questions answered!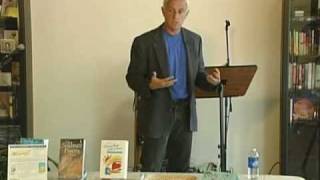 ————————————————————
Bob Lancer also presents "Bright From The Start" accredited trainings at conferences, schools and childcare centers. Click here for more information.
Your child is in the process of SELF-CONSTRUCTION.
SUPPORT THAT PROCESS WITH LOVE, AND WITHOUT ANGER OR STRESS.
Click Here To See My Breakthrough Parenting Website.