New Video: The 7 Mindsets For Extraordinary Parenting, Teaching, And Living. On this video I also discuss overcoming childhood traumas that hold us back, how to avoid passing those onto our children, and how to help children access their full positive power to overcome and recover from any trauma patterns they may have received.
Click Here To discover how The Method applies to raising yourself, your children, your whole life with love and joy, and without anger and stress in this brief Lancer Answer Video.
Click Hear to hear the "missing key" to having loving, healthy relationship joy in your life.
Click Hear to go to a youtube of recent broadcast in which I discuss how to recover from trauma, additiction and loss for true joy and empowerment, and how to raise children who are free, empowered and successful.
Click Hear to listen to me sharing THE METHOD for profound release on an unusual radio show. I come on around 18 minutes into the broadcast.
Bob Lancer's Inspiring, Transformational Wisdom
On The Radio And On Podcasts
It's a great way to wake up!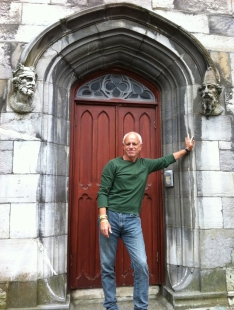 CLICK HEAR to listen to me interviewed on the topics of "how to find and follow your true calling", and "surrendered leadership", on this Christian oriented business radio show.
CLICK HEAR

to hear my lancer answer antidote worry, insecurity, anxiety - it's audio illumination as i'm interviewed by conscious business and life pioneer, and good friend Gareth Young's revolutionizing podcast...
"I love your show You are helping so many people in such an important way. R. Randel, Grateful Listener

"I actually cannot believe I am writing this, however, I accidentally woke this morning to the end of your radio show and was absolutely struck by the inspirational words you were saying." B. Bohannan

"Your radio broadcast (on How To Get Through To Your Mate) was so true. I was so impressed with the simplicity with which you gave your relationship advice, and it was right on target. I don't know any couple who couldn't relate to it." L. Spoon
Want an interview rich in inspiration and transformation for your radio show, TV show or podcast? Email me and we'll make it happen!
"I listened to Mr. Lancer for the very first time last night on WSB radio and I was greatly touched. I saw myself in that message. I would like to have a copy." R. Johnson
Bob Lancer's
Enlightening, Empowering, Inspiring Radio Show
Success Secrets For Life, Work, Relationships and Parenting
Airing On WSB Radio from 1996 - 2013
"I found Bob Lancer's parenting advice and presentation skills so great that after attending just one of his seminars I offered him his own show!"— Greg Moceri, Award Winning Program Director, WSB Radio.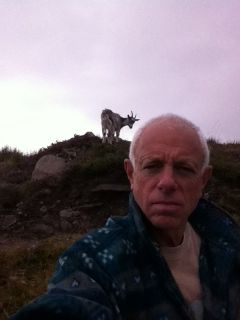 "I heard one of your motivational messages on Newstalk 750 AM last night at 12:30am. Your inspirational thoughts really hit home with me. Thank you so much!" L. McKinney
Listen to these popular episodes from my WSB Radio Show:
For successful parenting without stress:
Click Here 01 Successful Parenting 1.m4a
***
For profound wisdom for better relationsnips:
Click here: 01 CD Law of Association.mp3
***
To network your way to the top avoiding the resistance that defeats most people:
Click here: 01 CD Pyramid Networking.mp3
***
To experience the miracle mindset that fills you with inspiration and guides you with wisdom of miraculous success:
Click here: 01 New Miracle Success Perfect Present.mp3
***
Here is an 8 minute segment of a show that reveals: how using negative emotion to manipulate others always backfires and what to instead for more positive relationships:
Click here: Dont use negative emotion.mp3
***
For the wisdom that leads to INEVITABLE success:
Click Here: CD Inevitable Success.mp3
***
For The Geometry Of Success That Reveals The Hidden Secret's Of Nature's Wisdom
Discover the great gift of opportunity always present: