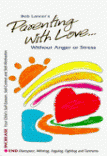 Parenting With Love, Without Anger Or Stress
Bob Lancer's classic, groundbreaking parenting book. Learn how to bring out your child's great potential as you maintain your peaceful and loving self-control. You can guide your child's behavior without anger, draining power-struggles or stress. Find out how to delightfully avoid and to calmly and successfully solve problems like tantrums, public misbehavior, whining, not listening, disrespect, sibling rivalry, bedtime and mealtime. Make leaving in the morning, sleeping through the night, and following directions smooth and harmonious. You will even see how to improve your relationship with your spouse (or ex) to improve your child's behavior. The sooner you read this book, the sooner your parenting goals happen. [$16.95) (Click here to ordder.)
"My husband and I have read a lot of books on parenting, but yours is the best we've found. It just makes good sense and is the most holistic approach I've seen." Thank you! E. Soares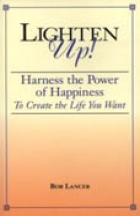 Lighten Up!
Learn how to harness the power of happiness to create the life you want. In this book: How to free yourself from anxiety and depression. How to live in freedom and abundance from now on. How to successfully live life on your own terms while serving others. How to stop holding yourself back from a life filled with miracles. Allowing yourself to live in happiness NOW is the key. You can turn to any page and read any sentence of this book to find a gem of wisdom that helps you on your way. You will even learn the secret solution to every problem! 235 pages packed with powerful, self-liberating truths! [$16.95] PLEASE ORDER THROUGH NEW LEAF DISTRIBUTORS - CLICK HERE.
"This book has changed my life. It gave me the key to my longstanding bouts with discouragement in the first 3 pages." T. Hundres
"Lighten Up is 200 pages of solid gold! Thank you for the amazing breakthrough you have given me." G Setworth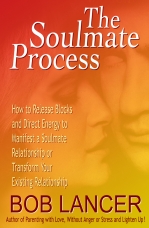 The Soulmate Process
A most powerful and effective, book of insights into how to find the person truly meant for you and how to fulfill the "soulmate potential" of the relationship you are in. Discover the natural laws that govern the finding of your true life-and-love partner and learn some profound wisdom- techniques for manifesting your marital masterpiece. You can also apply these principles and practices for solving relationship problems and avoiding sabotaging a relationship with great potential. [$12.95] PLEASE ORDER THROUGH NEW LEAF DISTRIBUTORS - CLICK HERE.
"I found my soulmate within 90 days of beginning this book. This system works so well I keep buying copies for my single friends." L. Schiffman
----
"When I was living in Geneva, Switzerland, I found your book \'The soulmate process\' translated in french (La quête de l\'ame soeur) by Mr Claude Carme, published Editions MEDICIS-ENTRELACS. I found it very exiting and enlightening." V. Pikutic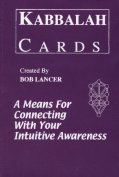 Kabbalah Cards
A set of cards created by Bob Lancer back in 1987, based on the universal principles of Kabbalah.These cards present you with a means of tapping into intuition and creativity for insights that can help you in all areas of life, including parenting, marriage and business. An excellent tool that empowers you for achieving your greatest goals. [$15.95] PLEASE ORDER THROUGH NEW LEAF DISTRIBUTORS - CLICK HERE
"These cards are so simple to use, yet they work with amazing accuracy." New Leaf Distributors, Review

"Bob Lancer has created a profoundly useful tool for accessing intuition and the higher potential of the human mind." Diamond Fire Magazine, Review - J. Polansky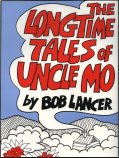 FOR THE YOUNG READER
The Longtime Tales Of Uncle Mo
A Book To Motivate Children To Achieve Their Dreams With Compassion Bob Lancer's illustrated children's book of humorous, motivational tales for children ages 3 - 12. Assists in character development and fosters reading skills, language appreciation and creative thought. Includes pictures children can color. Read about the first Popsicle Wedding, a dog named Sit and the septuagenarian who wins rodeos! [$11.95 Click to purchase]
"My children love your stories and I love reading them and re-reading them. You are a gift." B. Klien