How To Receive All The Support You Need
It's a common complaint that we hear. "I'm not getting the support I need." "I always have to do everything myself." "No one comes through for me."
We hear the complaint coming from would be start-up entrepreneurs that feel frustrated by a lack of support to get their enterprises going, as they pray anxiously for something like Kickstarter to work.
Then we hear sales managers complaining in frustration about the lack of financial support their sales team is bringing into the business.
And those same sales people are complaining that they are not getting the support they need from management. And we hear this kind of complaint about a lack of support in every department in businesses across the board, as well as in marriages and in parent-child relationships.
As common as this painful attitude is, it has
absolutely no basis in reality.
If you are feeling unsupported, or if you feel overwhelmed by all you need to get done, here is my question for you: Do you allow yourself to feel totally, abundantly supported by the whole universe on a consistent, unconditional basis?
Anyone who believes that the he must make his way on his own must feel inadequate, because the course is just too difficult and the endeavor is really impossible.
We exist in a vast, intricate and unified system of mutual support. Just as we observe in nature, every facet of existence supports every other facet for the good of the whole. Regardless of how threatening a condition may seem it cannot help but offer you its total, unconditional, loving support.
Your experience is determined by what
you place your attention upon.
You can think thoughts of not being needed, of coming up short in comparison with another. You can think thoughts that cause you to feel a sense of loss, betrayal and disappointment. You can think thoughts of worry about your future.
Where you place your attention is your choice. So you can also focus your attention on the feeling of the universe abundantly supporting you on every level, in every area, at every turn. In reality, this is indeed the case.
Every human being has free choice, but within that freedom we are all bound to function in ways that are totally supportive of everyone. If you open your heart to feel the flow of the abundance of loving support coming into you now, you allow that energy to demonstrate its support for you.
We can define the universe as a perfectly designed,
totally loving system of infinite support.
However others seem to feel about you, or seem to not feel about you, whatever you might think about your circumstances or the conditions around the world, an over-abundance of love for everyone emanates from the very being of existence at all times.
A spirit of infinitely loving support flows through all. As you open your heart to feel it, it flows through you. Everyone is truly worthy of this. The only block to it is one's belief in its absence.
Open your heart to the feeling of the energy of all-powerful, loving support coming to you in a flow of over-abundance now. As you do this, that loving energy manifests whatever form of support you need.
The universe truly wants you to succeed, to prosper, to have all of the loving companionship you need, to experience your total inspiration, to demonstrate the gifts and talents that bring you joy in service at the highest level.
As you open your heart to feel the over-abundant flow of loving, supportive energy filling your life to overflowing you allow that energy to work for you, and to work through you, for the benefit of all.
The appropriate way to feel, that is consistent with the facts, is remarkably privileged, appreciative and grateful. Allow yourself to relax into the feeling of all of total, loving support flowing into your heart to joyfully receive all the support you need.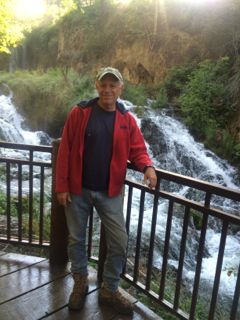 For an inspirational keynote on making the shift from complaining to gratitude, from lack to abundance and from dependency to support email me to discuss your professional speaker or team building training needs.
I also provide individual and small groups in-depth coaching for making the shift in consciousness for receiving support in abundance.